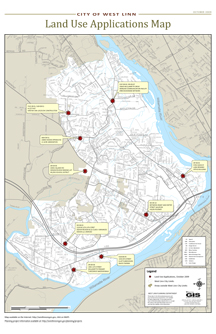 West Linn Plan It is the Planning Department's new interactive mapping tool that lets you look at your neighborhood's activities.
Find your home on the map and view Land Use Applications and Building Permits. Also view air photos, zoning, parks, and open spaces.
West Linn Plan It Interactive mapping to look up building permits and land use cases
or
Scroll to the bottom of this page to for easy-to-use clickable map.
View Planning Department Land Use Cases and Projects List

Download printable version of the Land Use Applications Map, PDF format
View larger image of the Land Use Applications Map, JPG format

Click on location on the image below for project details: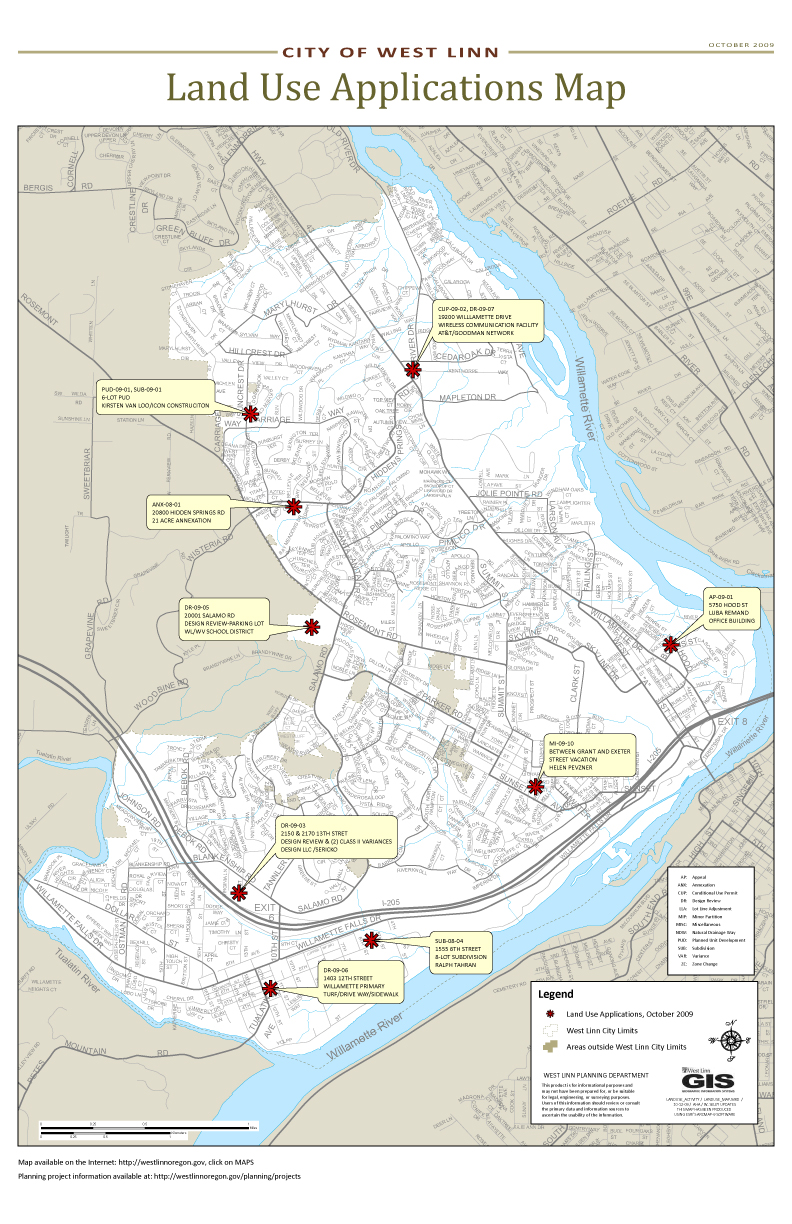 PROJECT CODES:
AP: Appeal
ANX: Annexation
CUP: Conditional Use Permit
DR: Design Review
LLA: Lot Line Adjustment
MIP: Minor Partition
MISC: Miscellaneous
NDW: Natural Drainage Way
PUD: Planned Unit Development
USB: Subdivision
VAR: Variance
ZC: Zone Change